Providence
Providence St. Joseph Health is a not-for-profit healthcare system that operates across the U.S. Given the challenges independent physicians experience managing their own practices, Providence wanted to create a way to improve the day-to-day operations for their team of care providers.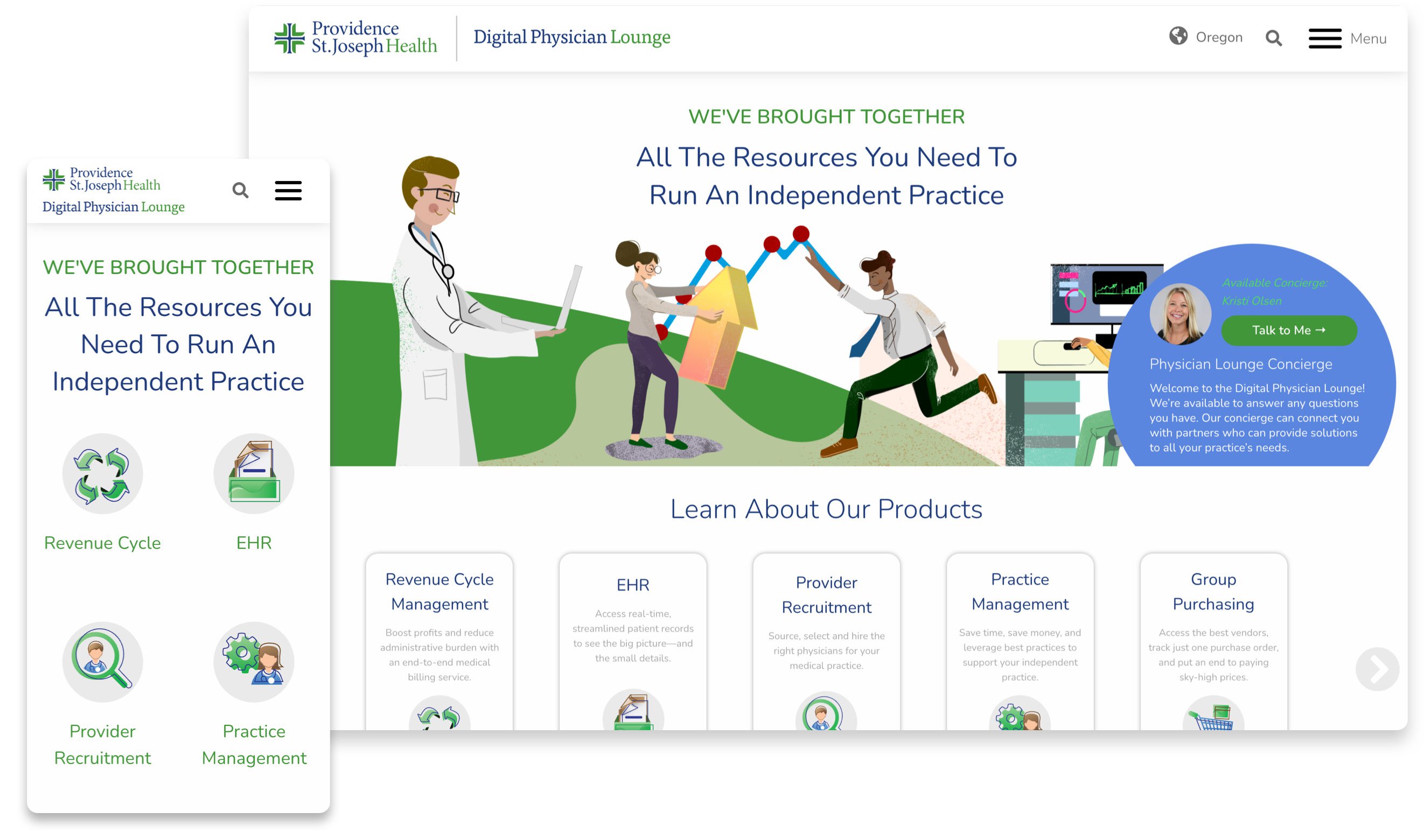 Discovery and Strategy
User Experience Design
User Interface Design
Frontend Development
Backend Development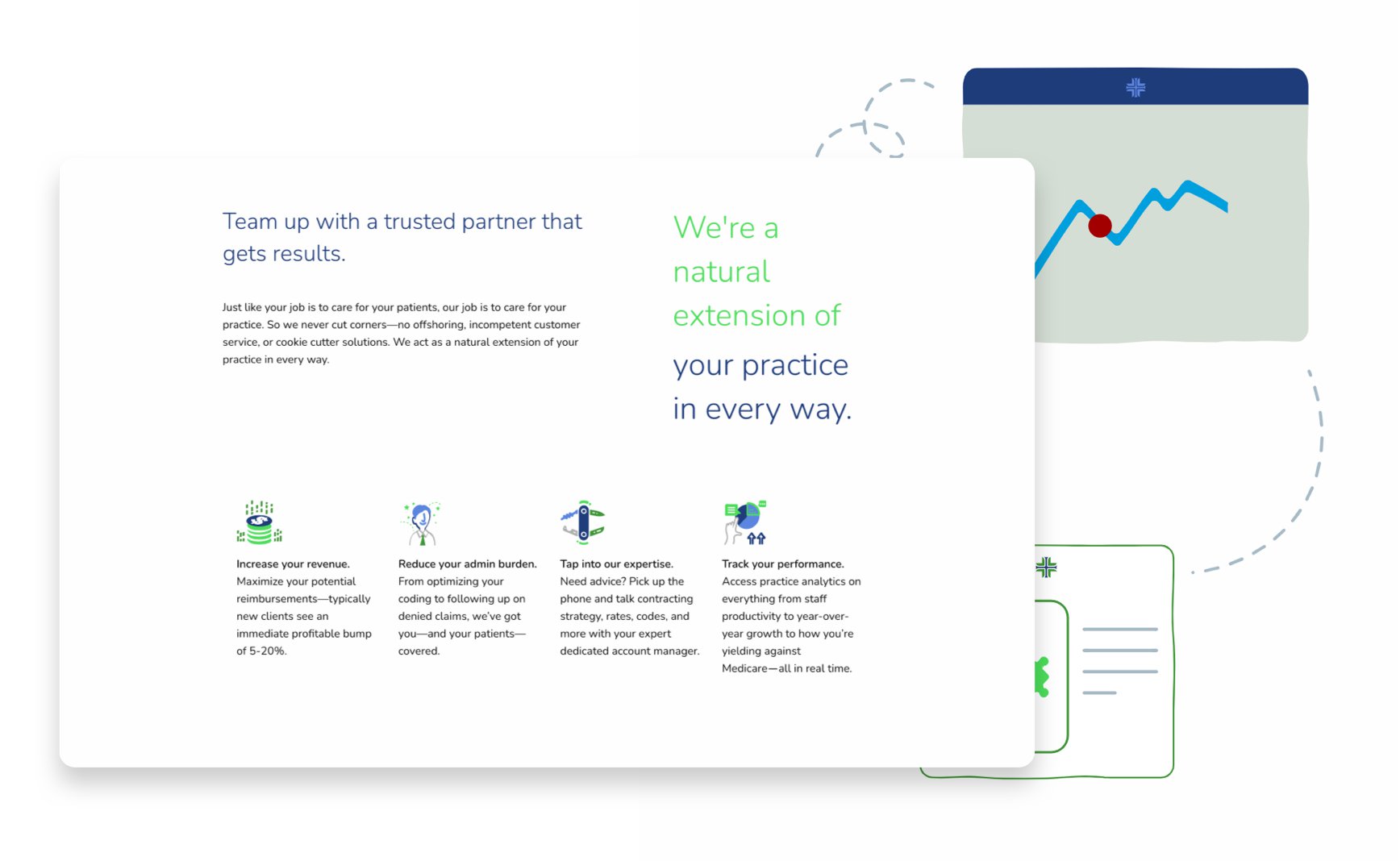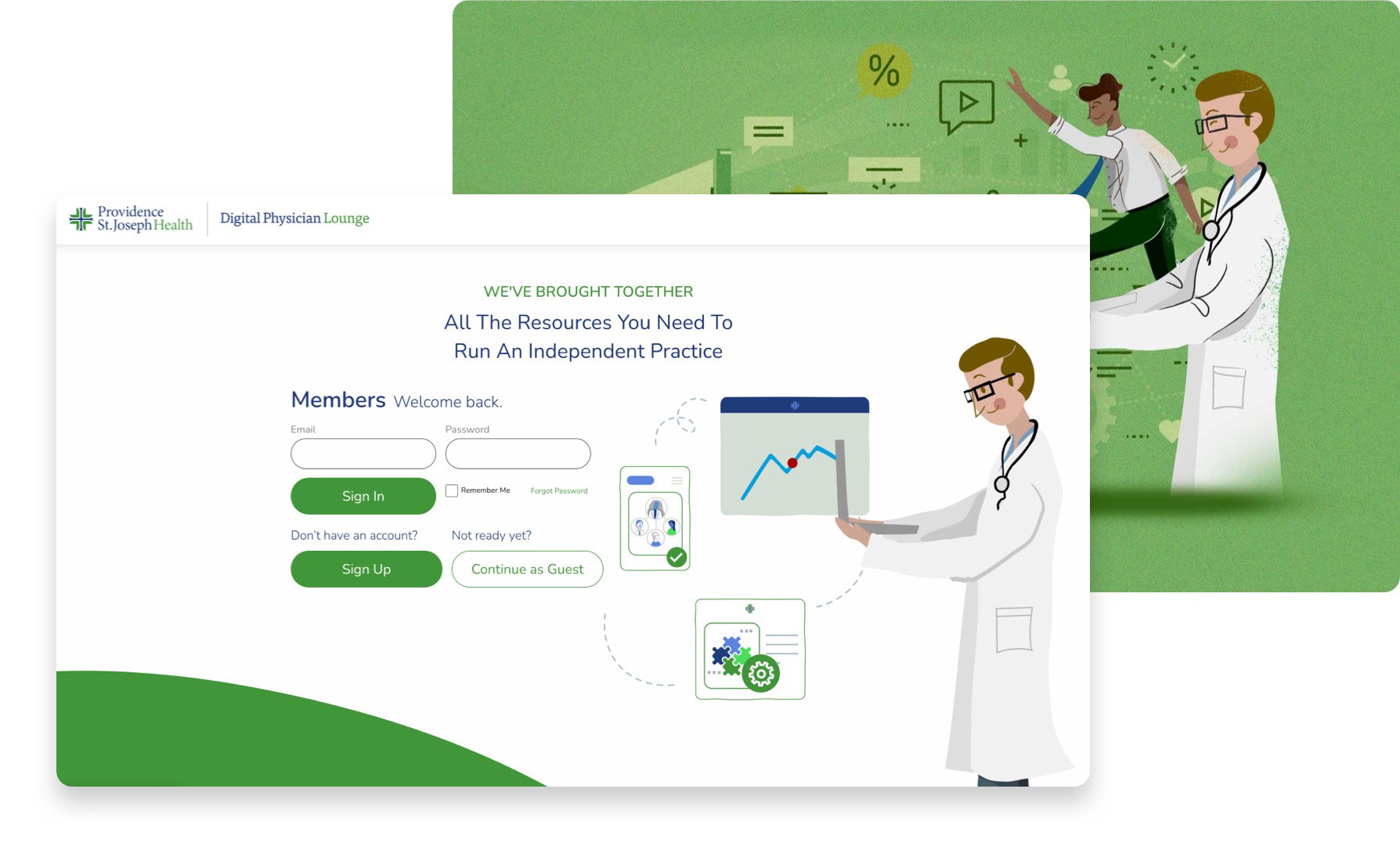 Building Regional Connections
Providence wanted to build a Digital Physicians Lounge to provide additional digital resources for their team of care providers and to create an online community.

A key challenge to this engagement was building different workflows and views for physicians across states to comply with local laws and regulation. We created a customizable user experience tailored to multiple regions with distinct services in each that physicians could opt into as they registered for the platform.
Between revenue management, EHR integrations, provider recruitment tools, practice management offerings, and group purchasing options, our team carefully designed and developed an experience supporting all of these features for Providence. We also established a content publishing platform for physicians to read blog posts, news, and announcements across their network.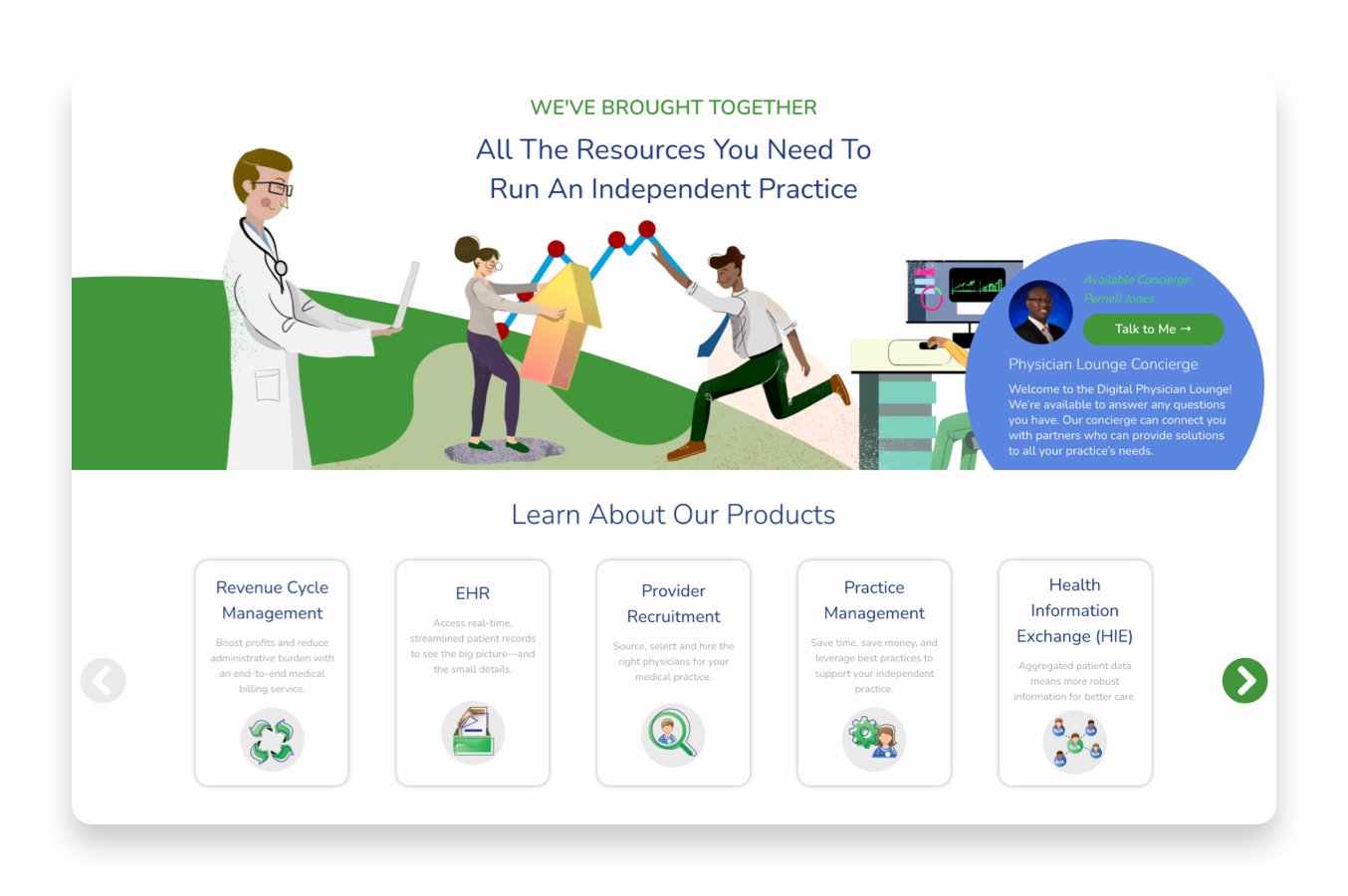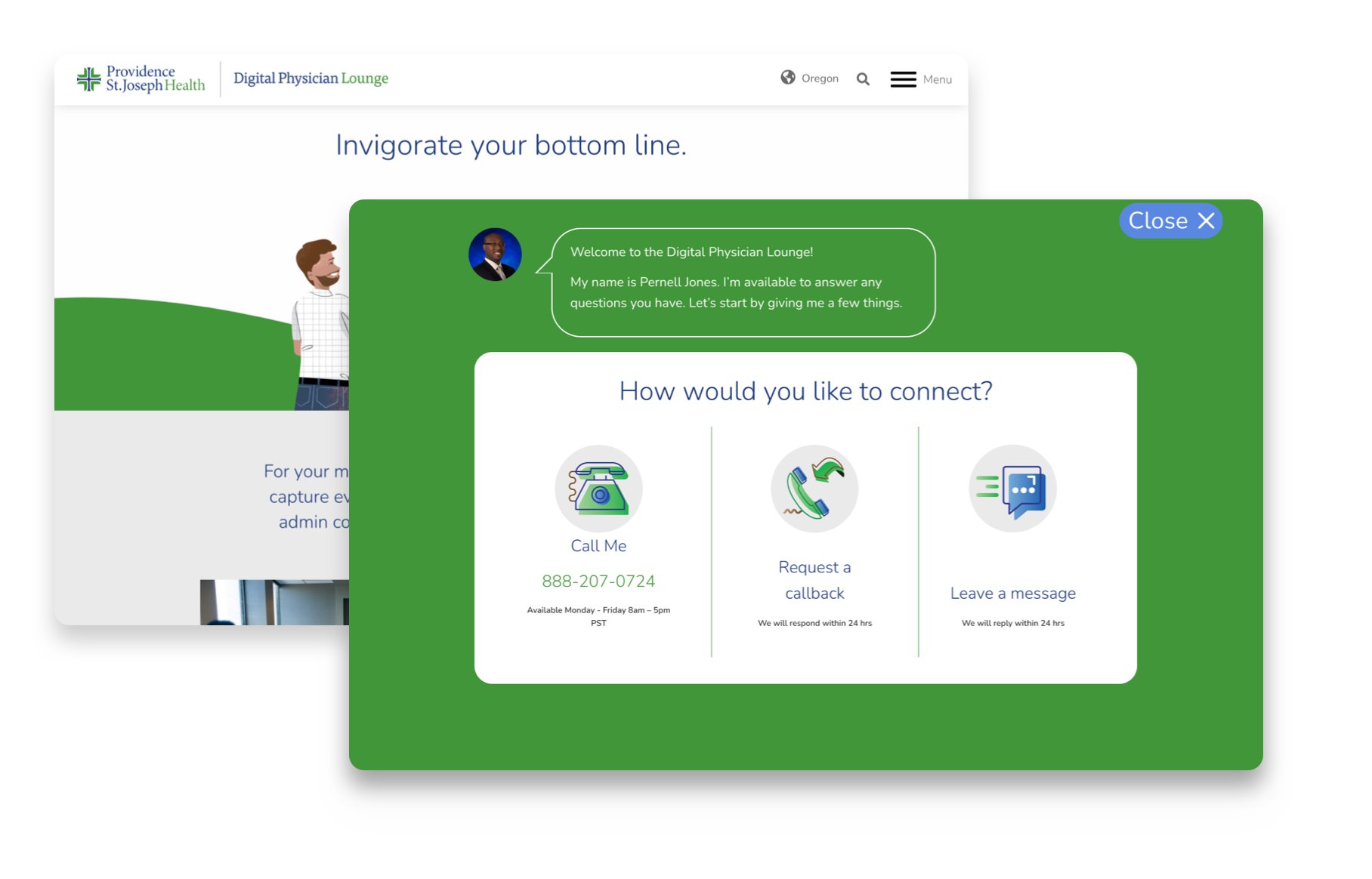 The Digital Physicians Lounge was successfully deployed across the Providence network and launched in multiple regions. Met with such success, Providence then decided to open the platform for any physician, whether within the Providence network or not, to register and use the services provided.